262298_176417122420004_1159522_n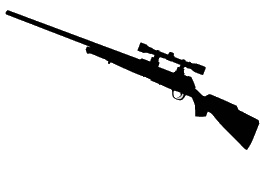 Range Closure: this range will be closed during 3D Archery Events. Sunday 3D Archery shoots last until 12 PM Noon. However on Sunday the Range will be closed for an additional 2 hours for removal of targets north of the Rifle Range.
​
See the Calendar Section for dates and times.
​
Uwe Lassen and Mike Riney are our Pistol and Rifle Range Officers and will enforce the range rules.
​
The rifle range is for members only or their guest. Non-members can shoot at public events such as Prairie Dog Shoots.
The range is open 7 days a week from 8AM in the morning until 8PM in the evening or sundown, whichever occurs first.
​
Please comply with the rules on the signs. Please cleanup your targets and brass after your shoot.
​
Eight (8) shooting benches are located under a covered range. Vehicles may be backed up to the covering.
​
Targets can be set up for either 100-yard or 200-yard distances.
​
Wooden pallets on the range can be used for deer slugs.
DO NOT use the patterning board on the trap range for deer slugs or buckshot.
Prairie Dog Shoots
are held from April through October for two event categories: factory and custom rifle.
​
Cost is $10 per event.
​
Registration starts at 8AM on the day of the shoot.
​
Scores will be posted below.
APRIL 29
​
MAY 20
​
JUNE 17
​
JULY 15
​
AUGUST 19
​
SEPTEMBER 16
​
OCTOBER 21